ABOUT ACTIVE ELECTRICAL
Industry professionals committed to excellence in electrical materials supply, and helping those involved in all sectors of the electrical trades in New Zealand be successful.
Although we are the new team on the electrical supply scene, we are a company founded and operated by the industries most experienced and passionate people. Bringing with us some well recognised industry stalwarts, we have set about ensuring our commitment and longevity by opening a number of branches across the country with more to follow.
Our company and our branches consist of people experienced with providing the best products and services for industrial, commercial, and residential installations.
New Zealand's fastest growing electrical supplier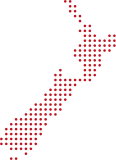 100% New Zealand owned & operated
People and Service First
We know that local relationships with knowledgeable, professional people can make a world of difference. That is why each of our branches is operated by a fully committed manager who has a stake in that business. Through this commitment, our branches are able to deliver the highest level of personal service to their customers.
Local People
Local Branches
Local Support
With our committed team we can and will deliver service the way you expect it:
Efficient counter sales and reliable branch performance
Use of the latest and most innovative business technologies
An ease of doing business and continued support for your business
Staff with extensive industry knowledge and expert back-up
The right product mix and stock ranging by branch
Reliable and competitive pricing
24/7 access to branch stock for emergencies
The advantage of starting from scratch is that you have the benefit of creating a special culture, driven by customer relationships and service but in addition selection of new technology products and high profile locations.
David Fraser
Building on the lessons we have learnt over decades of working in the electrical supplies business, we have set out to make Active Electrical Suppliers the best possible partner for electrical contractors and industrial plant managers.
We are focused on being the market leader. Active Electrical Suppliers will extend our services beyond advice and product supply, offering support to electrical contractors and the industry in various meaningful ways.
We are now well established and as we develop further with branches in your locale we would like to take the opportunity to welcome you to join us. Come be a part of this innovative and personal way we do business.
Apply for an Account
By opening an account with Active Electrical Suppliers you are coming aboard to do business with New Zealand's fastest growing, and most progressive electrical supplier.
Apply now
Join the Active Team
We are always on the lookout for talented people who want to succeed, particularly those from a trade related background. Is that person you?
Find out more